This was awhile back when I had to build a website as part of a media arts project. I was just reminded of it now and thought it'd be interesting. Here are the screenshots:
Rendered with Gecko (Firefox/Netscape engine)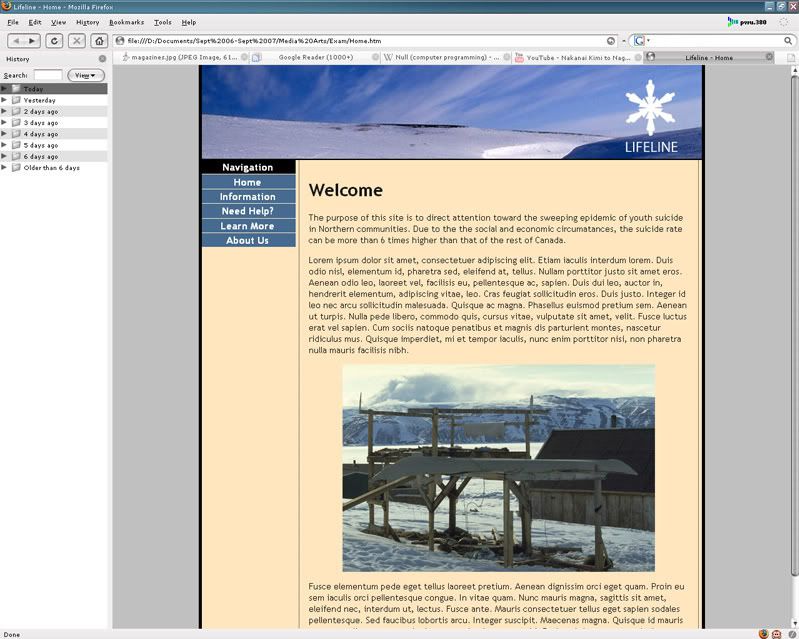 Rendered with Trident (IE engine)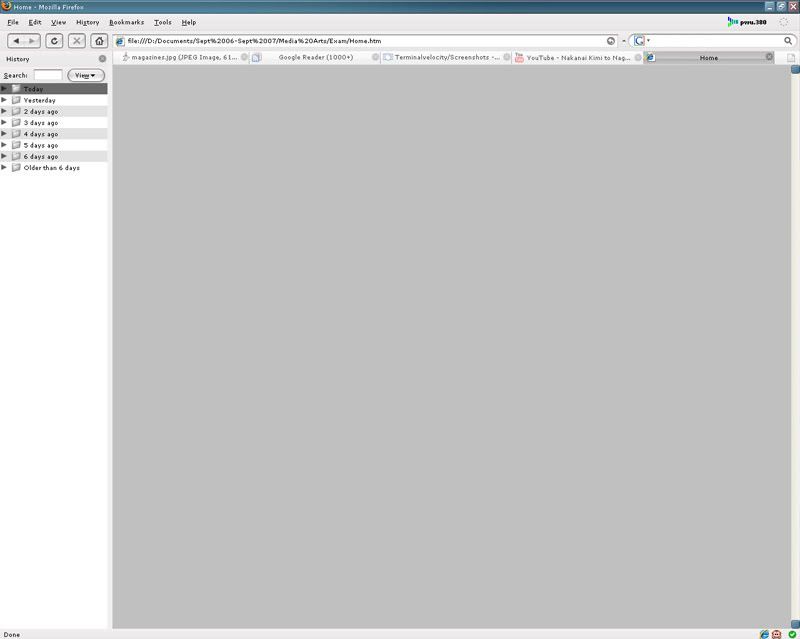 I think I ended up submitting just screenshots of the site.